Save 20% when you bundle two Wavy Lamps or a Mini + Wavy!

You can find comb jellyfish aimlessly wandering in the Pacific Ocean. That's a long way away from New York, but being mindless and wavy sometimes hits closer to home.

Made of heat-resistant, corn-based recycled plastic, these wiggly wonders are 3D printed and assembled to order from our studio in Brooklyn.
Due to our 3D printing process, each product will have minor variations in color and texture. This is part of what makes each item unique!
More Details
3D Printed to Order
Estimated Delivery by

12/30
Additional Images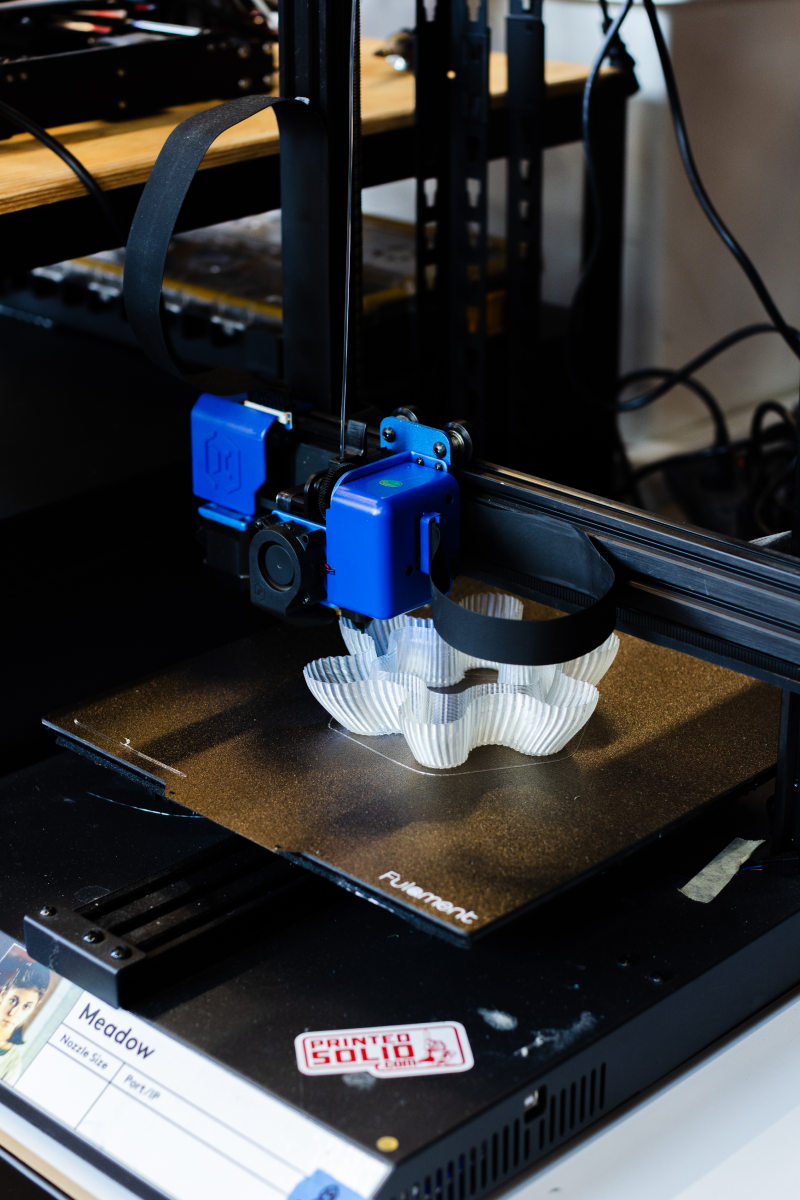 Wavy Lamp shade printing. Photo by Michael Carnevale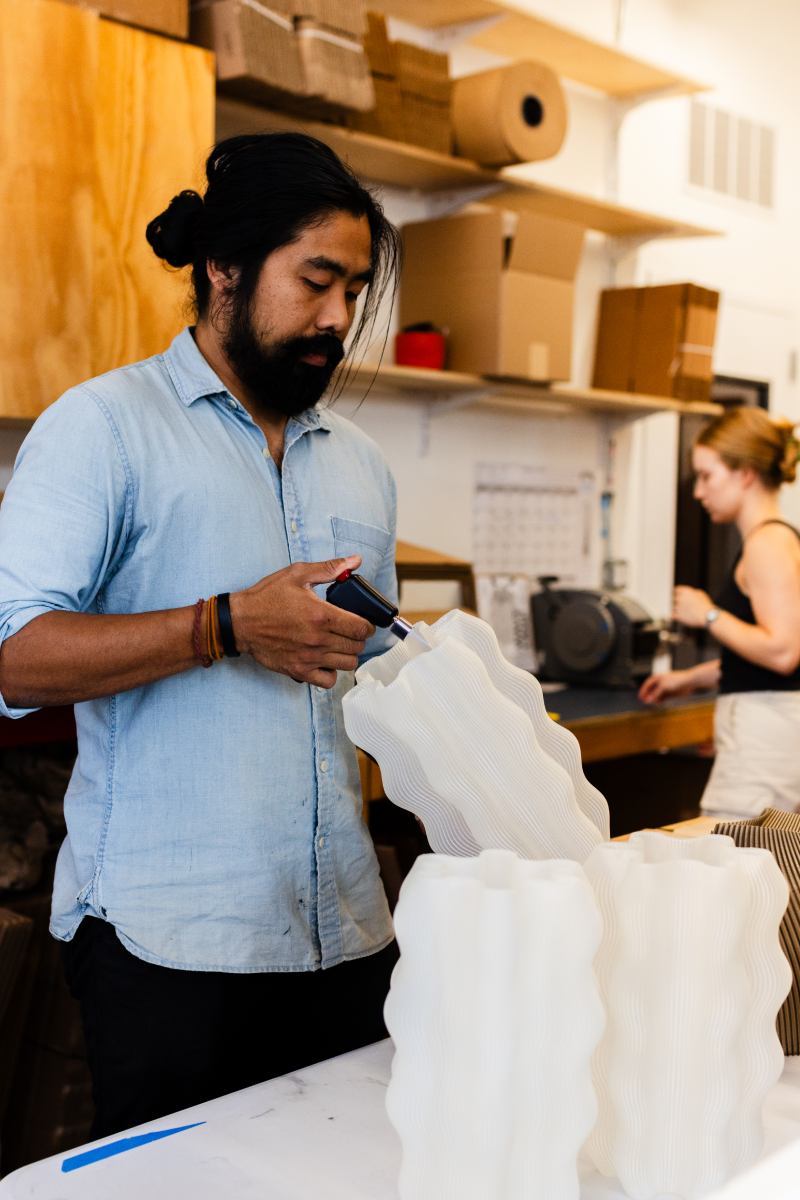 Shades being trimmed and prepared for shipment. Photo by Michael Carnevale.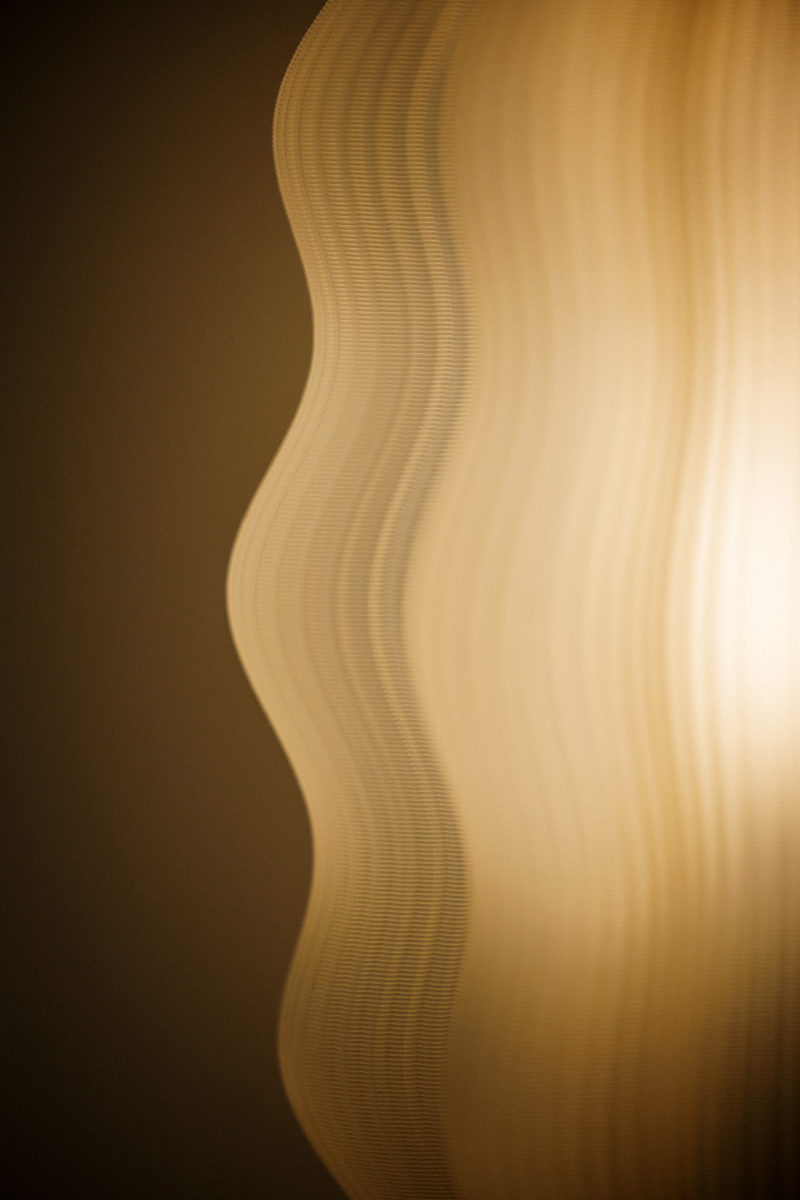 Closeup of the Wavy Lamp shade. Photo by Austin John
Downloads + Documentation
Took a chance + love it!
Love the design - fun flair that pulls the whole room together
Such a fun and functional piece!
Love our new lamp! It gives our room some vibes
Nice but some design flaws
Just received my short Wavy lamp! Shipping time was decent and it looks cute in my study and does a good job diffusing light. However.
For the price I thought it would be a little better quality. It does feel like cheap plastic and there's no way to secure the lamp to the stand-you have to rest it very precariously on the legs.
Nice design and idea, but not sure if I'm going to keep it.
Hi Katherine! Regarding the securing of the lamp to the stand - it may seem a little nerve wracking, but you should be able to push the shade onto the base until it clicks into place. It's meant to be quite secure when it has been seated in this fashion. Let us know if that works! As for the plastic - I suppose there's little to be done here. We are using our recycled corn-based blend, but it may not suit everyone's taste. Hope this helps!
Elevated my bedroom!
Was debating between the taller one and the standard size but glad I went with the standard for my bedside table! Would love to order another one to match the other side of my bed.
Great lamp!
This is just the right size for my night stand. I love the design and it's very luminescent.