Save 20% when you bundle two Mini Wavys or a Mini + Wavy!
The perfect lamp for just about anywhere, the Mini Wavy is the Wavy Lamp's small sibling. The Mini Wavy looks perfect on a side table, bookshelf, or next to a lamp you already have (even if you thought you didn't need any more lighting). It's a companion for the Wavy Lamp, a palm-sized night light, and the perfect lamp for small spaces.

Due to our 3D printing process, each of our products will have minor variations in color and texture. This is part of what makes each item unique!
More Details
3D Printed to Order
Estimated Delivery by

12/23
Additional Images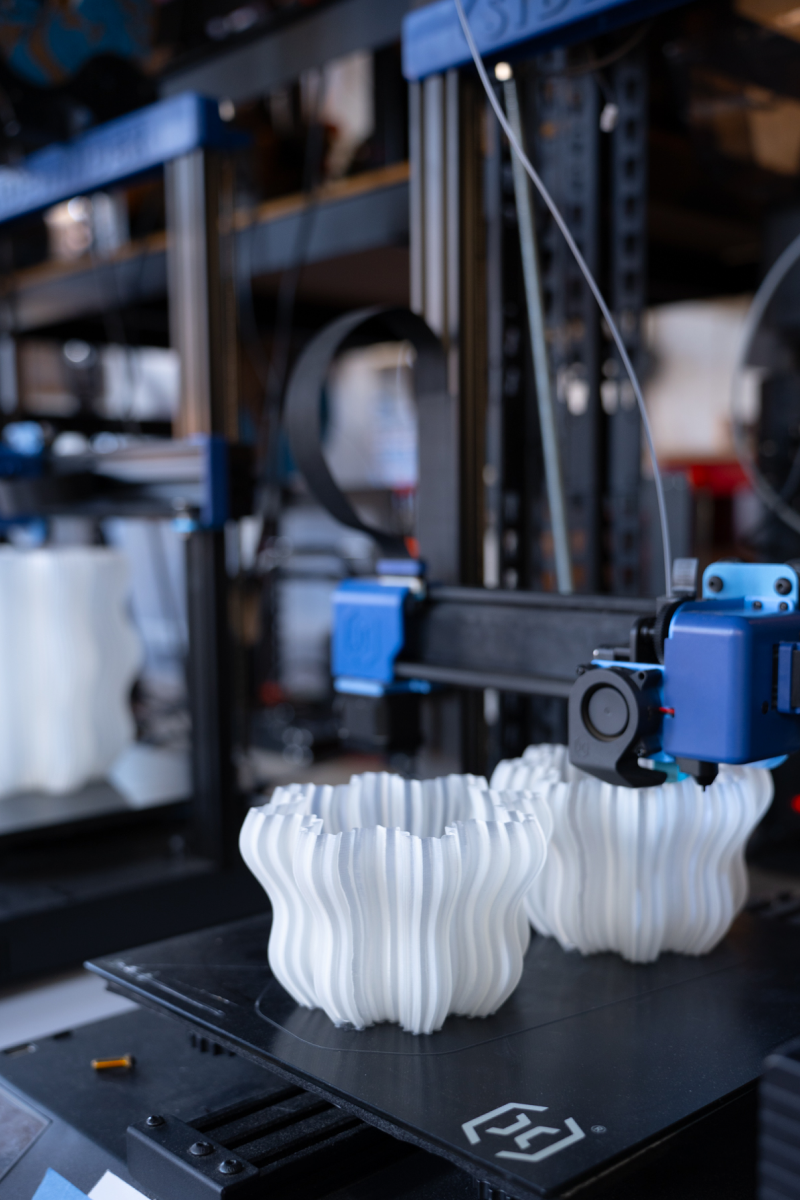 Mini Wavys printing. Photo by Henya Rosen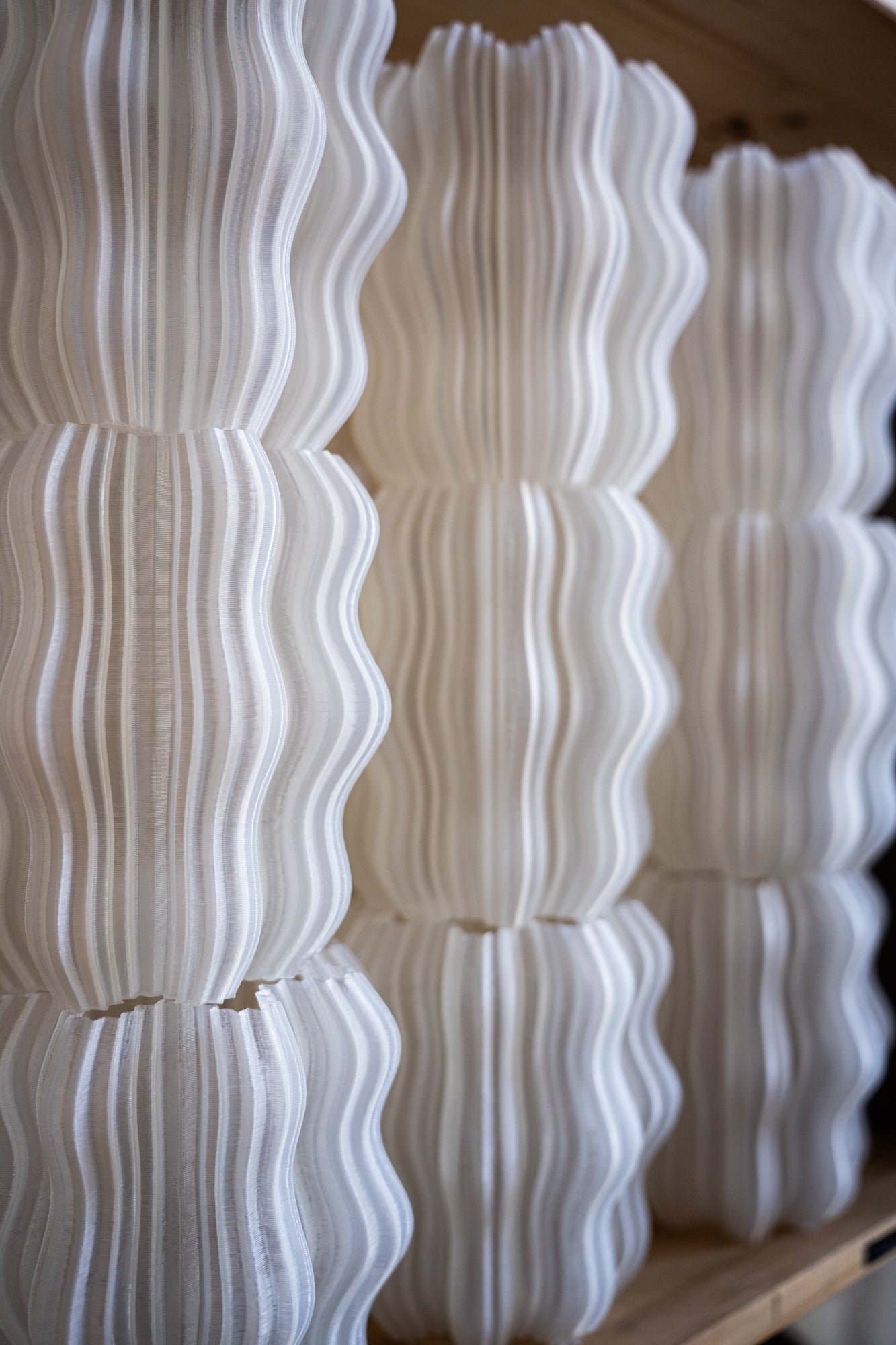 Mini Wavy shades waiting to be assembled. Photo by Henya Rosen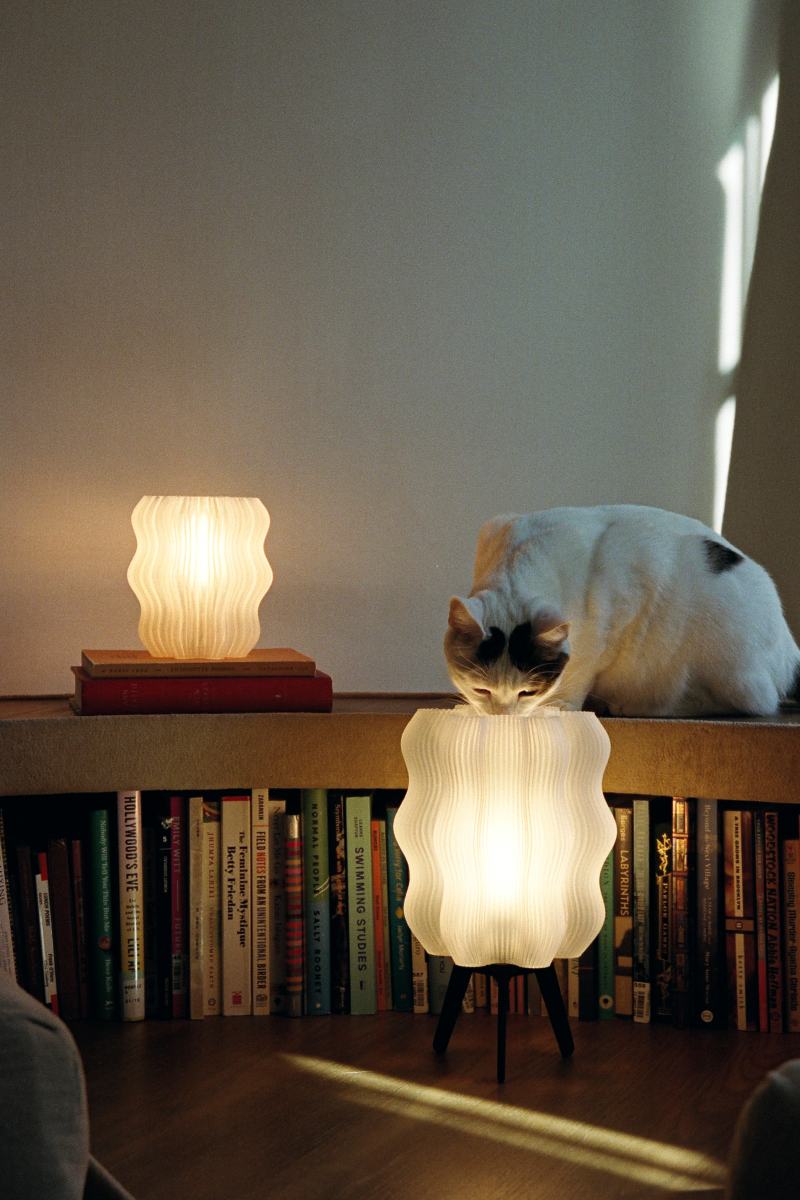 The Mini Wavy and the Wavy Lamp. Photo by Dillon Matthew
Downloads + Documentation
Perfect lamp!
I love it, adds the perfect, intriguing yet minimal, touch to my living room.
I love it
I put it with my plants and it sets such a nice mood. I love it
Sparkling small lamp
Small and sparkling bright light. I love it!
Cute Lamp
Love this little lamp. Brings a nice pop of color to the room!
Lightbulb is too bright
The lightbulb that it comes with us way too bright, but that's easily switched out. Otherwise, cute lamp