The Arcas Lamp makes use of 3D printing, custom-written code, and a careful eye on design to produce a unique and delightful object weaving together art and science.
The lamp mesmerizes with its unique ability to appear both solid and translucent; the bulbs fade in and out of view depending on where you're standing and give it a surreal charm.
More Details
3D Printed to Order
Estimated Delivery by

01/06
Additional Images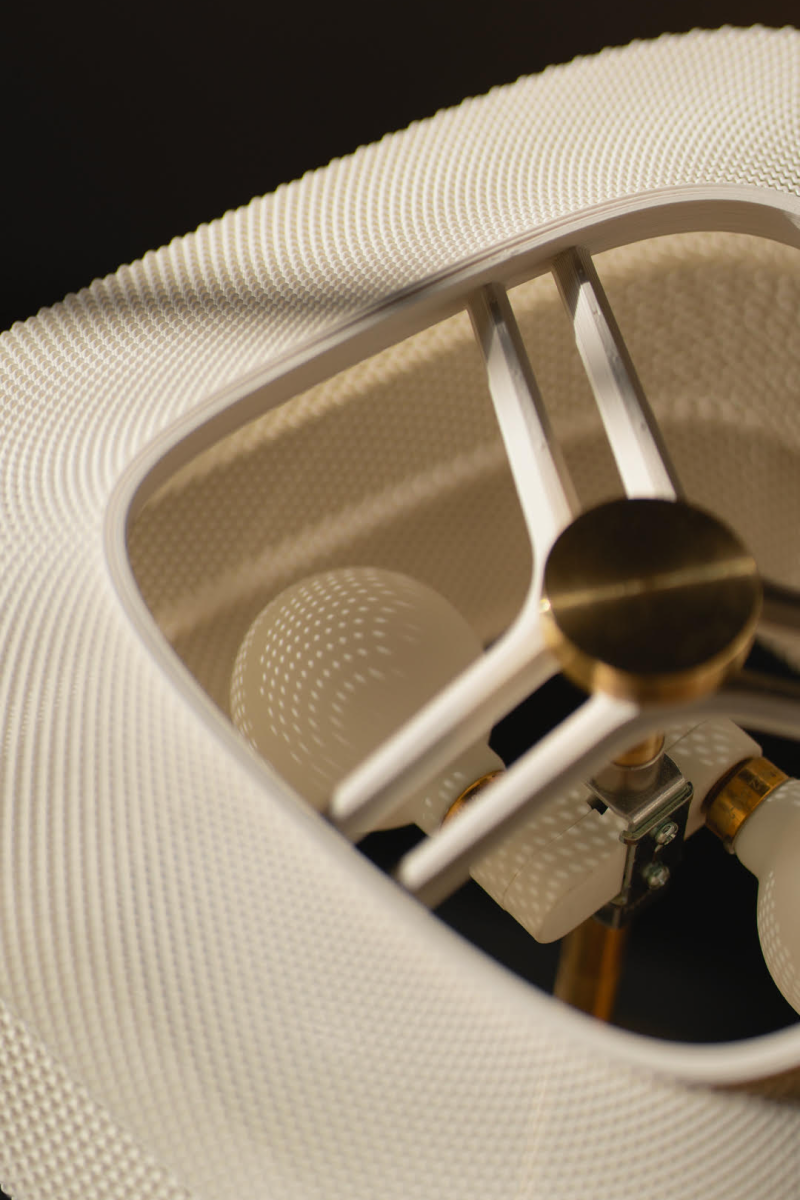 Closeup of the Arcas mesh. Photo by Annie Nguyen.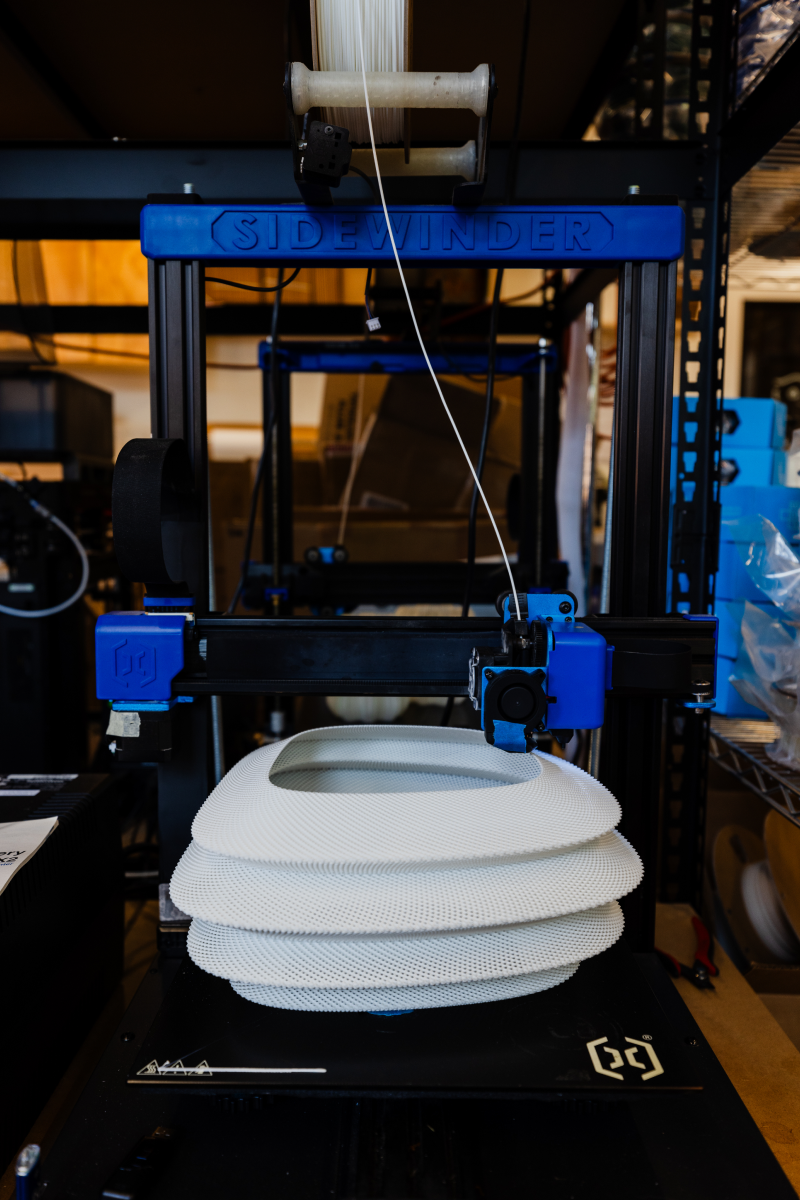 Arcas lampshade printing. Photo by Michael Carnevale.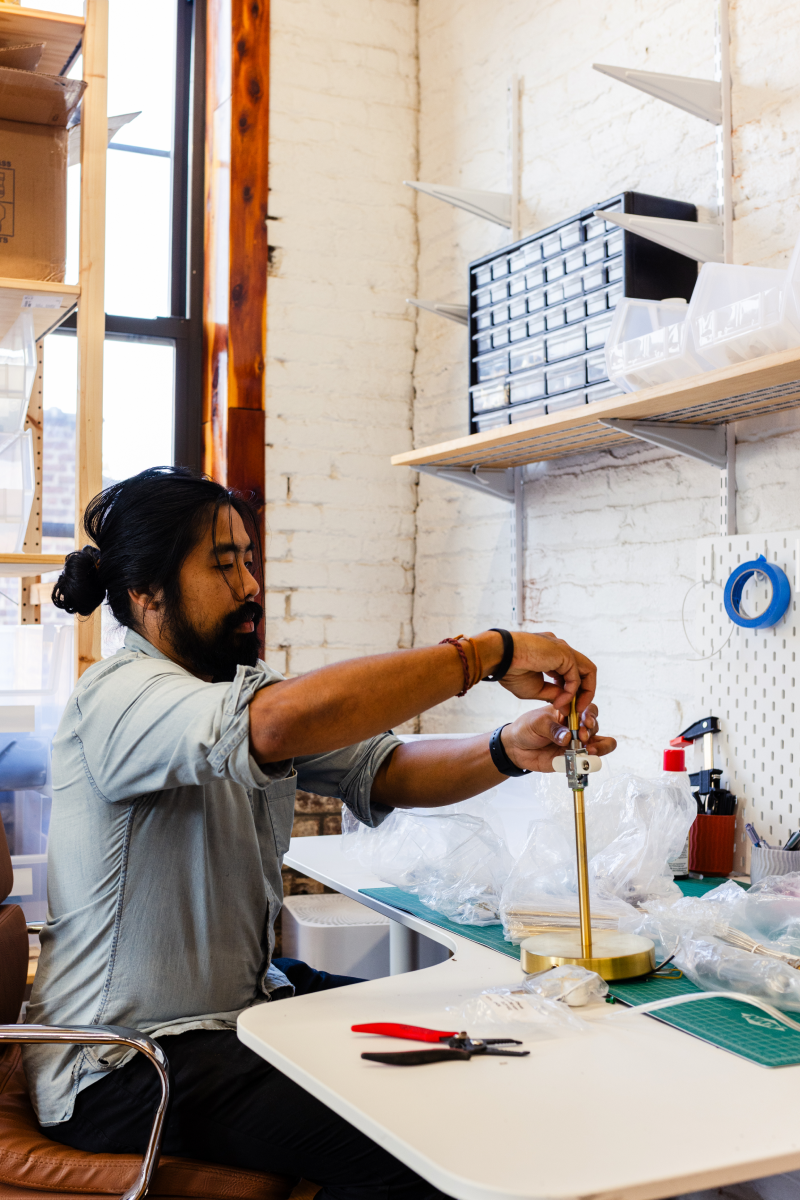 Arcas Lamp being assembled. Photo by Michael Carnevale.
Downloads + Documentation
A CLASS ACT
The Arcas table lamp has a timeless deco style that would be at home in any era. One tap of the polished brass base and a lambent glow appears. Another tap and a slightly cooler, brighter light emanates. A third tap cools and intensifies it further. No need to fumble around for a switch - this convenient feature, which I didn't think much of when purchasing, has proven to be essential. If you're looking for a sophisticated, stylish table lamp, Eureka, you have found it!