We're so excited to present the Zephyr lamp — our first foray into human/AI design collaboration. We began by taking the Wavy Lamp as the basis for further experimentation. Through a back and forth process of prompting the AI and making modifications by hand, we were able to generate a wide variety of forms and textures. The forms we then rebuilt by hand and applied the generated textures to the forms (we showed a little bit of this BTS in this reel).
Our hope is that the Zephyr lamp is the first of many collaborative projects we work on with AI — we've only just started and it seems that we've only scratched the surface.
More Details
3D Printed to Order
Estimated Delivery by

12/23
Additional Images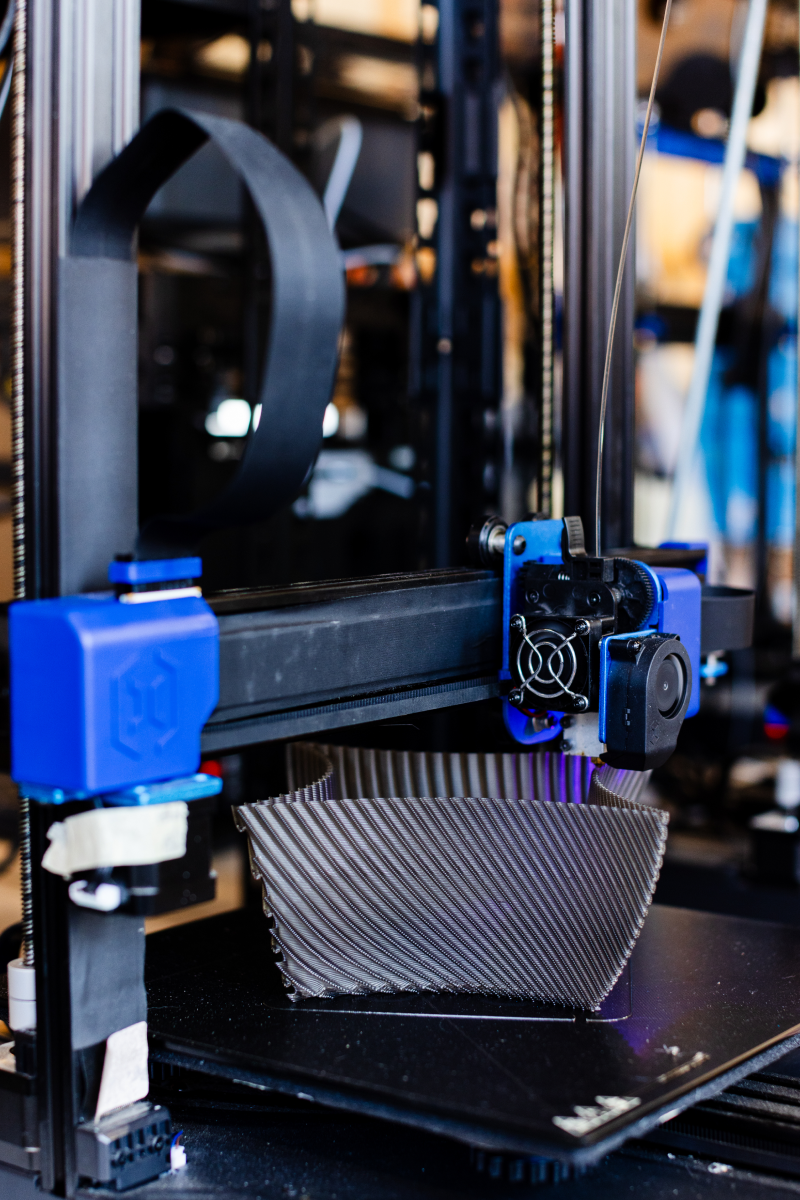 Zephyr Lamp printing. Photo by Michael Carnevale.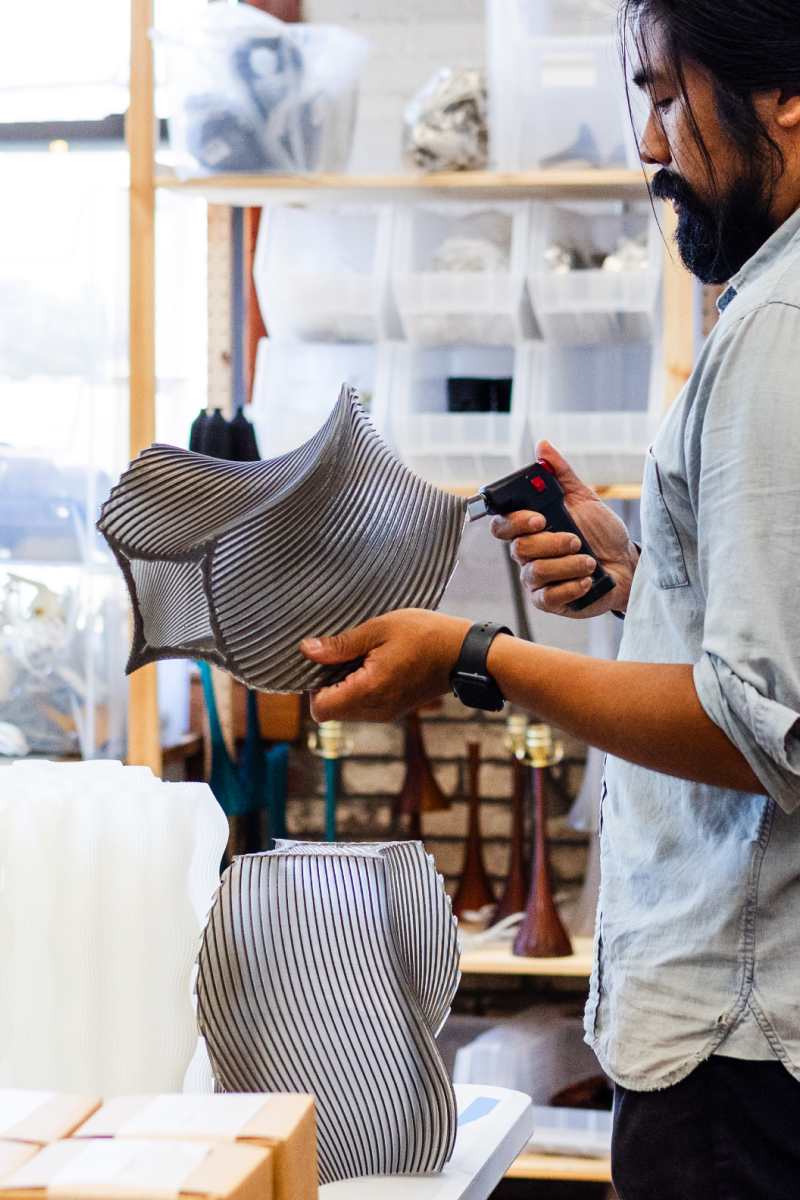 Zephyr Lamp being trimmed and prepared for shipment. Photo by Michael Carnevale.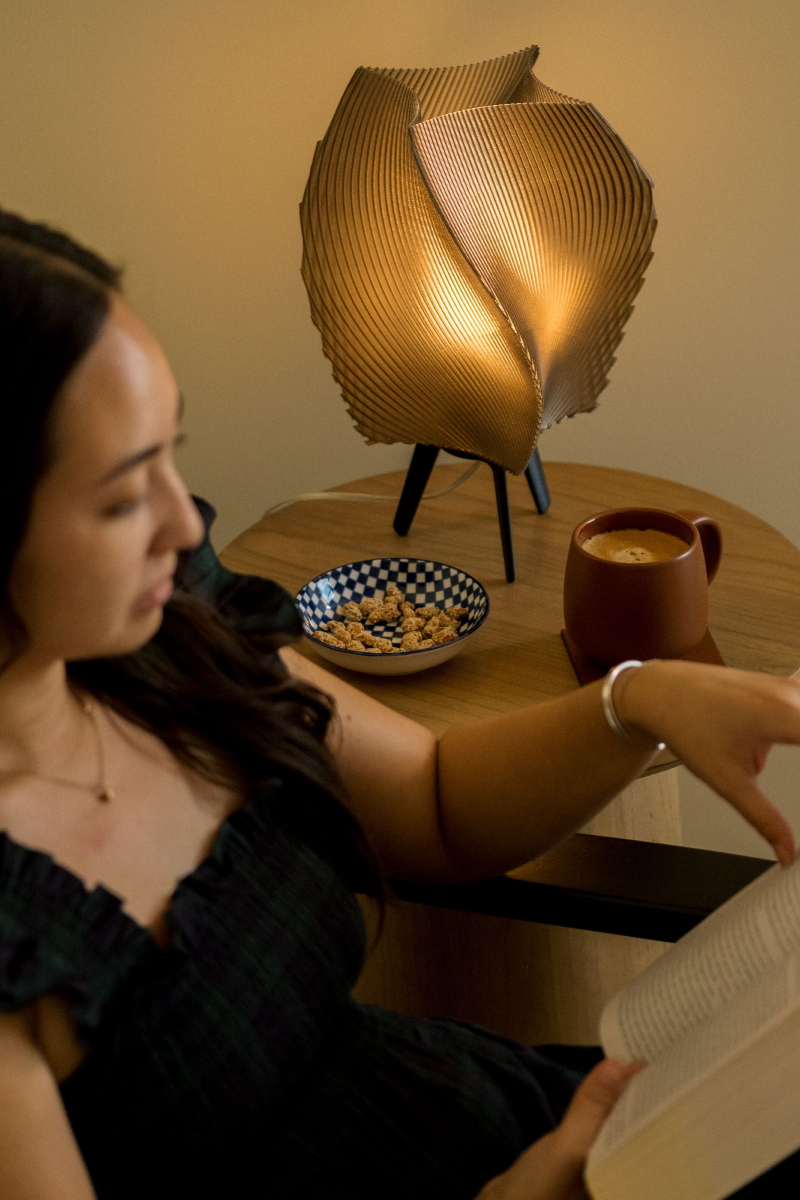 Zephyr Lamp. Photo by Bryan Fernandez.
Downloads + Documentation
Awesome!
I've found that Wooj lamps are like a good friend: they bring light and a sense of warmth into any room. I happily own the Zephyr Lamp, which sits atop a small display shelf in my modest apartment alongside a vintage teddy bear, an electric tea kettle, handmade ceramics, and more. It's versatile and can easily be placed according to one's own personal style. The geometric waves look gorgeous in person, and both the shade and base seem quite sturdy despite being lightweight. The product description has described this lamp as a "human/AI design collaboration," and I think that is so cool! I do hope to see Wooj diving into more human/AI projects in the future, as this is a complete success in my opinion.
Awesome, unique lamp
Love this lamp. Design is so cool and it looks gorgeous in person. Favorite lamp in the house.
Gorgeous office lamp
This is my second Wooj lamp and I couldn't be happier. The darker shade means when the light is turned on, you get to see every beautiful detail of the design. I have it on a corner shelf in my office and the shadow it casts on the wall is stunning. The light itself is pretty soft so I wouldn't recommend if you're looking for full illumination but as an accent lamp, it's just perfect.